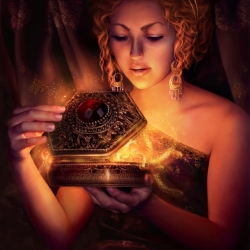 Spotify has offered a desktop-based app for streaming music since the beginning of its company, and it has collected more than 4 million paying customers since that time. Those Windows and Mac apps, along with mobile apps for iOS, Android, Kindle Fire, and BlackBerry, show a long-standing dedication to native development. The desktop app also enables great Spotify apps that create exciting new experiences.
The new web app reportedly looks a lot like the desktop apps, with search, radio, playlists, and a "What's New" section all available. Almost certainly, the web app will provide some free usage as long as you listen to audio ads and see banner ads. The web app will roll out to all users over the next several months.
Offering a web app will encourage more usage of the service. No matter what computer you want to use, you'll be able to start streaming music without downloading an app. This is a similar strategy to what Pandora, Rdio, and other online music services have embraced.
Spotify told The Next Web that the web app beta is being "testing with a small number of users" and that the company will "have more detail on the web player next year."
Today's news comes on the heels of a report that Spotify has raised a new $100 million funding round based on a $3 billion valuation. Along with lead investor Goldman Sachs, the company is rumored to be receiving investments from Coca-Cola and Fidelity. Prior to this new cash, the company had raised about $188 million in funding.