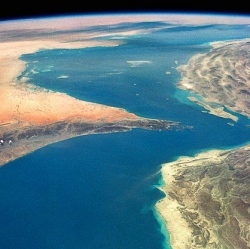 Branson said that he was "determined to find out what went wrong" to cause the explosion SpaceShipTwo. If his team can find out, he said, "we'll make absolutely certain that the dream lives on." Speaking at the Mojave Air and Space Port in California, he said that safety was the top priority of the program, which is designed to take tourists into space.

He added that any customer who asks for a refund will get it. "We may lose one or two [customers], but it doesn't look like it," he said. The questioning is underway into what caused the disaster.

The test co-pilot was killed and the pilot, who parachuted out, suffered serious injuries and is at the local Antelope Valley Hospital in Lancaster, California. One possible culprit: a new type of plastic-based fuel mixture, which replaced a rubber-based compound that had been used for SpaceShipOne. The switch had been announced in May.

The new fuel tested better for performance, according to Northrop Grumman Corp. subsidiary Scaled Composites, which helped developed the spacecraft. Another possible factor: this was the first test of the rocket engine in flight in more than nine months.