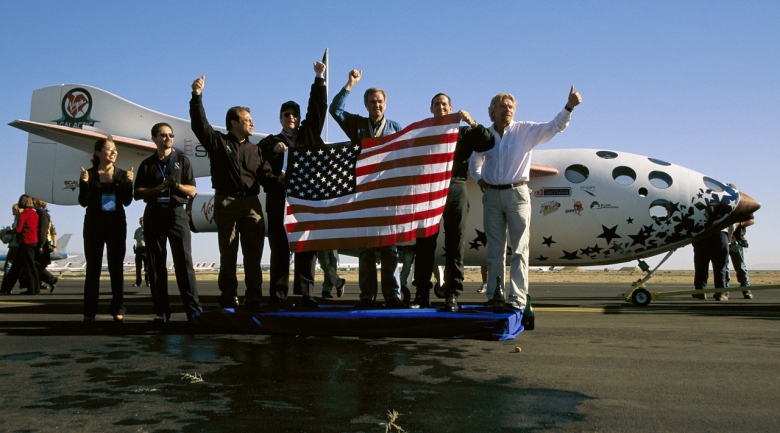 Space tourism company Virgin Galactic today said its spacecraft developer has been granted an experimental launch permit from the Federal Aviation Administration to begin rocket-powered testing of its spaceships.

With the FAA Office of Commercial Space Transportation permit, Scaled Composites and its SpaceShipTwo craft will be able to test the aerodynamic performance of the spacecraft with the full weight of the rocket motor system on board. Integration of key rocket motor components, already underway will continue into the autumn. Scaled Composites expects to begin rocket powered, supersonic flights under the just-issued experimental permit toward the end of the year, Virgin Galactic stated.

More on commercial space: Eight hot commercial space projects

You may recall that in the Virgin Galactic world, SpaceShipTwo is rocketed into suborbital space onboard its mothership , WhiteKnightTwo and released where it can fly for a short time before it glides back to Earth.

According to Virgin Galactic, Already, SpaceShipTwo and WhiteKnightTwo have made significant progress in their flight test program. With 80 test flights completed, WhiteKnightTwo is substantially through its test plan, while the more recently constructed SpaceShipTwo has safely completed sixteen free flights, including three that tested the vehicle's unique "feathering" re-entry system. Additionally, ten test firings of the full scale SpaceShipTwo rocket motor, including full duration burns, have been safely and successfully completed.

"This important milestone enables our team to progress to the rocket-powered phase of test flight, bringing us a major step closer to bringing our customers to space," said George Whitesides, president and CEO of Virgin Galactic in a statement.