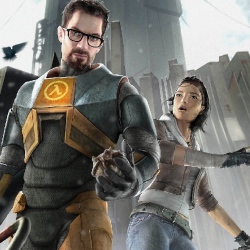 Valve Software, maker of Half-Life, Portal, and Counter-Strike, is worth $3 billion, business magazine Forbes has discovered.

To unearth Valve's worth, the magazine spoke with unnamed "industry insiders," equity analysts, investment bankers, and technology analysts.

The magazine reports that this makes Valve co-founder and managing director Gabe Newell one of the richest individuals on earth. Newell owns more than 50 percent of Valve, indicating a personal net worth of at least $1.5 billion.

Forbes notes there are 1,226 billionaires living today, and Newell ranks 854th. Newell will be featured in the magazine's 25th annual list of the world's billionaires issue.

Valve owns and operates the Steam digital distribution service. It currently boasts 40 million users. Additionally, the company is rumored to be at work on a "Steam Box," which could be unveiled as early as this week.