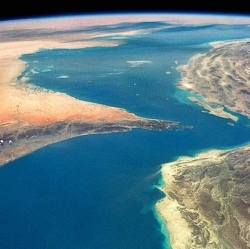 United Launch Alliance Monday unveiled the name of its next rocket and it will be called Vulcan. The rocket could launch as soon as 2019. It is ULA's response to competition from SpaceX and pressure to phase out use of the Russian RD-180 engine powering its Atlas V rocket.

ULA CEO Tory Bruno said the rocket's design will allow recovery and reuse of the booster's main engines, the rocket's most expensive components. ULA has partnered with Blue Origin, the Seattle-based firm privately funded by Amazon CEO Jeff Bezos, to develop new American engines.

Plans also call for an eventual replacement of the Atlas V's Centaur upper stage. Bruno said the Vulcan would be the "highest-performing, most cost-efficient rocket on the market." The booster engines, which are the most expensive part of the rocket's first stage, will be reused. Once the booster detaches, it will, protected by an inflatable heat shield, head back to Earth to be snatched out of the air and recovered by a helicopter.

"The inflatable aerodynamic shield will significantly decelerate the engine," Bruno said. A parachute will then slow the descent further, allowing the helicopter crew to deploy a large boom and pick it up out of the air.

"We took a systems engineer's approach to what on the rocket was actually valuable," Bruno said. "This will take up to 90 percent of the propulsion cost out of the booster."

The goal is to get costs down to less than $100 million per launch from the $225 million spent today, Bruno said. This will be helped along by ULA's implementation of the new Blue Origin BE-4 engine, which will replace the Russian-made RD-180 engine, banned for use in the U.S. after 2019. Blue Origin is owned by Amazon.com founder Jeff Bezos.