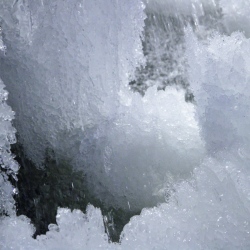 The UK has experienced its "weirdest" weather on record in the past few months, scientists say. The driest spring for over a century gave way to the wettest recorded April to June in a dramatic turnaround never documented before.

The scientists said there was no evidence that the weather changes were a result of Man-made climate change. But experts from three bodies warned the UK must plan for periodic swings of drought conditions and flooding.

The warning came from the Environment Agency, Met Office and Centre for Ecology & Hydrology (CEH) at a joint briefing in London. Terry Marsh, from the CEH, said there was no close modern precedent for the extraordinary switch in river flows. The nearest comparison was 1903 but this year was, he said, truly remarkable.

What was also remarkable – and also fortunate – was that more people did not suffer from flooding. Indeed, one major message of the briefing was that society has been steadily increasing its resilience to floods. Paul Mustow, head of flood management at the Environment Agency, told BBC News that 4,500 properties had been flooded this year.

"But if you look back to 2007 when over 55,000 properties were flooded, we were relatively lucky – if lucky is the right word – for the impacts we saw this summer," he said. "The rainfall patterns affected different areas – and also there were periods of respite between the rain which lessened the impact."