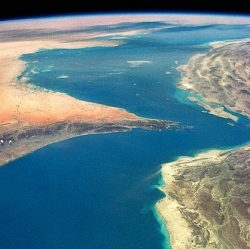 The United States is facing a year or more without crucial satellites that provide invaluable data for predicting storm tracks, a result of years of mismanagement, lack of financing and delays in launching replacements, according to several recent official reviews.

The looming gap in satellite coverage, which some experts view as almost certain within the next few years, could result in shaky forecasts about storms like Hurricane Sandy, which is expected to hit the East Coast early next week.

The endangered satellites fly pole-to-pole orbits and cross the Equator in the afternoon, scanning the entire planet one strip at a time. Along with orbiters on other timetables, they are among the most effective tools used to pin down the paths of major storms about five days ahead.

All this week, forecasters have been relying on such satellites for almost all the data needed to narrow down what were at first widely divergent computer models of what Hurricane Sandy would do next: hit the coast, or veer away into the open ocean?

Right on schedule, the five-day models began to agree on the likeliest answer. By Friday afternoon, the storm's center was predicted to approach Delaware on Monday and Tuesday, with powerful winds, torrential rains and dangerous tides ranging over hundreds of miles.