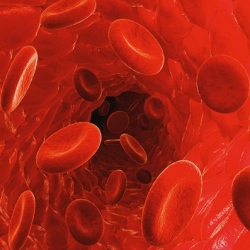 A common type 2 diabetes, Metformin, has been recently associated with a decrease in postmenopausal women dying from cancer. Researchers discovered that postmenopausal women with type 2 diabetes and cancer have 45 percent higher risk of dying compared to women with cancer but didn't have diabetes.

They also found out that there is no significant difference in the mortality rate of women with cancer being treated with Metformin for their type 2 diabetes and those who have cancer but without diabetes.

For the study, published in the International Journal of Cancer, researchers analyzed the data of 145,826 postmenopausal women between the ages of 50 and 79 from the Women's Health Initiative study conducted between 1993 and 1998.

The researchers looked at specific kinds of cancer. They discovered that postmenopausal women with diabetes have 25 to 35 percent increased risk in developing colon and endometrial cancers and non-Hodgkin's lymphoma while the risk for developing liver and pancreatic cancer are being doubled.

Type 2 diabetes, according to American Diabetes Association, occurs when the body does not use insulin properly. The treatment for type 2 diabetes with lifestyle changes, oral medications such as the Metformin and insulin injections.

"Our findings from this large study may provide more evidence that postmenopausal women with diabetes and cancer may benefit from metformin therapy compared to other anti-diabetes therapy," said lead researcher Zhihong Gong, assistant professor of oncology at the Roswell Park Cancer Institute, said in a statement in Health Day.

According to the 2014 National Diabetes Statistics Report from the Centers for Disease Control and Prevention, about 29.1 million or 9.3 percent of the U.S. population have diabetes. These include 21.0 million diagnosed and 8.1 million undiagnosed, which makes up 27.8 percent of the total people with diabetes.