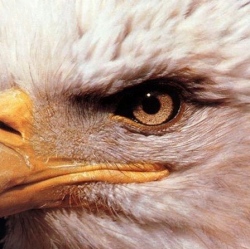 Just days before Twitter's IPO last November, IBM claimed that Twitter was infringing on three of its patents. And while it sounded like Twitter was gearing up to defend itself, IBM announced today that the social network has instead acquired more than 900 of its patents.

The two companies have also formed a patent cross-licensing agreement, which should mean the end of further disputes.

IBM and Twitter didn't reveal the terms of the deal, but it's nothing new for IBM, which is known for being extremely litigious. The former PC maker also makes a big business of selling its IP: Two years ago, Google bought more than 1,000 IBM patents to protect itself from litigation.

IBM is also clearly proud of its capability to nab patents at an astonishing pace. The company was the top patent recipient in the U.S. last year, receiving 6,809 patents covering things like its Watson artificial intelligence and cloud-computing innovations. Samsung received 4,676 patents last year, making it No. 2.

"This acquisition of patents from IBM and licensing agreement provides us with greater intellectual property protection and gives us freedom of action to innovate on behalf of all those who use our service," Ben Lee, the legal Director for Twitter, said in a statement.