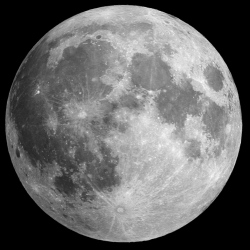 Trump is considering a controversial vision for the U.S. space program that calls for a "rapid and affordable" return to the moon by 2020, the construction of privately operated space stations and the redirection of NASA's mission to "the large-scale economic development of space"

It is setting off a struggle for supremacy between traditional aerospace contractors and the tech billionaires who have put big money into private space ventures.

The early indications are that private rocket firms like Elon Musk's SpaceX and Jeff Bezos' Blue Origin and their supporters have a clear upper hand in what Trump's transition advisers portrayed as a race between "Old Space" and "New Space," according to emails among key players inside the administration.

Trump has met with Bezos and Musk, while tech investor Peter Thiel, a close confidant, has lobbied the president to look at using NASA to help grow the private space industry.

The ambitious plans for commercially exploring space outlined in the documents propose potential new moon landings within the next three years as well as, "private lunar landers staking out de facto 'property rights' for American on the Moon, by 2020."

If the US moves to develop lunar and other space resources, then other countries would have to race to develop their own capabilities to access space resources. Regardless of any treaties whoever gets the resources would benefit.

There are also existing companies (Planetary Resources, Deep Space Industries) that are focused on space mining.