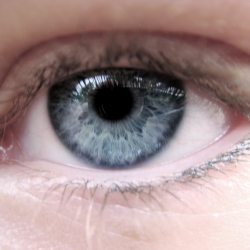 The team in Oxford said their studies closely resemble the treatments that would be needed in people with degenerative eye disease. Similar results have already been achieved with night-blind mice. Experts said the field was advancing rapidly, but there were still questions about the quality of vision restored.

Patients with retinitis pigmentosa gradually lose light-sensing cells from the retina and can become blind. The research team, at the University of Oxford, used mice with a complete lack of light-sensing photoreceptor cells in their retinas. The mice were unable to tell the difference between light and dark.

They injected "precursor" cells which will develop into the building blocks of a retina once inside the eye. Two weeks after the injections a retina had formed, according to the findings presented in the Proceedings of the National Academy of Sciences journal. Prof Robert MacLaren said: "We have recreated the whole structure, basically it's the first proof that you can take a completely blind mouse, put the cells in and reconstruct the entire light-sensitive layer."

Previous studies have achieved similar results with mice that had a partially degenerated retina. Prof MacLaren said this was like "restoring a whole computer screen rather than repairing individual pixels".