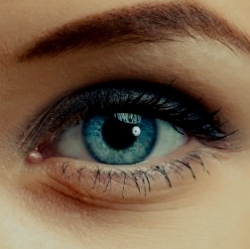 East Asia has been gripped by an unprecedented rise in myopia, also known as short-sightedness. Sixty years ago, 10–20% of the Chinese population was short-sighted. Today, up to 90% of teenagers and young adults are. In Seoul, a whopping 96.5% of 19-year-old men are short-sighted.

Other parts of the world have also seen a dramatic increase in the condition, which now affects around half of young adults in the United States and Europe, double the prevalence of half a century ago. By some estimates, one-third of the world's population, 5 billion people, could be affected by short-sightedness by the end of this decade. "We are going down the path of having a myopia epidemic," says Padmaja Sankaridurg, head of the myopia programme at the Brien Holden Vision Institute in Sydney, Australia.

The condition is more than an inconvenience. Glasses, contact lenses and surgery can help to correct it, but they do not address the underlying defect: a slightly elongated eyeball, which means that the lens focuses light from far objects slightly in front of the retina, rather than directly on it. In severe cases, the deformation stretches and thins the inner parts of the eye, which increases the risk of retinal detachment, cataracts, glaucoma and even blindness.

For many years, the scientific consensus held that myopia was largely down to genes. Studies in the 1960s showed that the condition was more common among genetically identical twins than non-identical ones, suggesting that susceptibility is strongly influenced by DNA1. Gene-finding efforts have now linked more than 100 regions of the genome to short-sightedness.

In 2009, Morgan set out to test whether boosting outdoor time would help to protect the eyesight of Chinese children. He and a team from the Zhongshan Ophthalmic Center (where Morgan also works) launched a three-year trial in which they added a 40-minute outdoor class to the end of the school day for a group of six- and seven-year-olds at six randomly selected schools in Guangzhou; children at six other schools had no change in schedule and served as controls. Of the 900-plus children who attended the outside class, 30% developed myopia by age nine or ten compared with 40% of those at the control schools. The study is being prepared for publication.

A stronger effect was found at a school in southern Taiwan, where teachers were asked to send children outside for all 80 minutes of their daily break time instead of giving them the choice to stay inside. After one year, doctors had diagnosed myopia in 8% of the children, compared with 18% at a nearby school.