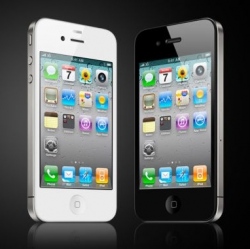 Apple chief executive Tim Cook issued a public apology this morning for the company's buggy maps application in iOS 6.

Cook admitted that Apple "fell short" on providing the best possible experience with its Maps application. He wasn't afraid to suggest alternatives for customers to use while Apple gets its act together. Cook pointed to Bing, Mapquest, and Waze's iOS apps, as well as Google and Nokia's web apps. Ironically, by recommending Bing, he was in agreement with Microsoft.

Cook reiterated Apple's iOS 6 stats, saying that 100 million people have upgraded to the new OS and are now using Apple's new Maps application. He also noted that users have searched for more than 500 million locations.

Controversy over Apple's Maps application began when iOS 6 was released a few weeks ago. Apple had been touting its app's turn-by-turn directions and 3D building views, but once customers got their hands on iOS 6, it quickly became apparent that the new maps app had a number of issues. The app often sent people to wrong addresses, and the highly-touted 3D view had plenty of hilariously bad errors (for example, the Statue of Liberty doesn't exist in the app). Map experts pointed out that Apple likely underestimated just how difficult mapping would be, and said that the app's problems could last for some time.

The original Map application that shipped with the first iPhone used Google Maps data. Now, iOS 6 users are waiting for Google to release their own Google Maps application, which is expected before the end of the year.