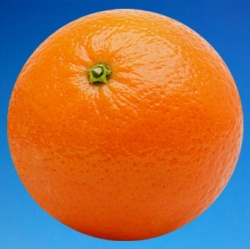 Over the last few years, we have seen a dramatic rise in exponential technologies transforming the food industry from seed to plate. Food is important in many ways, too little or too much of it can kill us, and it is often at the heart of family, culture, our daily routines, and our biggest celebrations. Let's take a look to see what is in store for the future.

Robotic Farms
Over the last few years, we have seen a number of new companies emerge in the robotic farming industry. This includes new types of farming equipment used in arable fields, as well as indoor robotic vertical farms. In November 2017, Hands Free Hectare became the first in the world to remotely grow an arable crop.

They used autonomous tractors to sow and spray crops, small rovers to take soil samples, drones to monitor crop growth, and an unmanned combine harvester to collect the crops. Since then, they've also grown and harvested a field of winter wheat, and have been adding additional technologies and capabilities to their arsenal of robotic farming equipment.

Indoor vertical farming is also rapidly expanding. As Engadget reported in October 2018, a number of startups are now growing crops like leafy greens, tomatoes, flowers, and herbs. These farms can grow food in urban areas, reducing transport, water, and fertilizer costs, and often don't need pesticides since they are indoors.

IronOx, which is using robots to grow plants with navigation technology used by self-driving cars, can grow 30 times more food per acre of land using 90 percent less water than traditional farmers. Vertical farming company Plenty was recently funded by Softbank's Vision Fund, Jeff Bezos, and others to build 300 vertical farms in China.

These startups are not only succeeding in wealthy countries. Hello Tractor, an "uberized" tractor, has worked with 250,000 smallholder farms in Africa, creating both food security and tech-infused agriculture jobs. The World Food Progam's Innovation Accelerator (an impact partner of Singularity University) works with hundreds of startups aimed at creating zero hunger.

One project is focused on supporting refugees in developing "food computers" in refugee camps, computerized devices that grow food while also adjusting to the conditions around them. As exponential trends drive down the costs of robotics, sensors, software, and energy, we should see robotic farming scaling around the world and becoming the main way farming takes place.

Cultured Meat
Exponential technologies are not only revolutionizing how we grow vegetables and grains, but also how we generate protein and meat. The new cultured meat industry is rapidly expanding, led by startups such as Memphis Meats, Mosa Meats, JUST Meat, Inc. and Finless Foods, and backed by heavyweight investors including DFJ, Bill Gates, Richard Branson, Cargill, and Tyson Foods.

Cultured meat is grown in a bioreactor using cells from an animal, a scaffold, and a culture. The process is humane and, potentially, scientists can make the meat healthier by adding vitamins, removing fat, or customizing it to an individual's diet and health concerns.

Another benefit is that cultured meats, if grown at scale, would dramatically reduce environmental destruction, pollution, and climate change caused by the livestock and fishing industries. Similar to vertical farms, cultured meat is produced using technology and can be grown anywhere, on-demand and in a decentralized way.

Similar to robotic farming equipment, bioreactors will also follow exponential trends, rapidly falling in cost. In fact, the first cultured meat hamburger (created by Singularity University faculty Member Mark Post of Mosa Meats in 2013) cost $350,000 dollars. In 2018, Fast Company reported the cost was now about $11 per burger, and the Israeli startup Future Meat Technologies predicted they will produce beef at about $2 per pound in 2020, which will be competitive with existing prices.

For those who have turkey on their mind, one can read about New Harvest's work (one of the leading think tanks and research centers for the cultured meat and cellular agriculture industry) in funding efforts to generate a nugget of cultured turkey meat.

One outstanding question is whether cultured meat is safe to eat and how it will interact with the overall food supply chain. In the US, regulators like the Food and Drug Administration (FDA) and the US Department of Agriculture (USDA) are working out their roles in this process, with the FDA overseeing the cellular process and the FDA overseeing production and labeling.

Food Processing
Tech companies are also making great headway in streamlining food processing. Norwegian company Tomra Foods was an early leader in using imaging recognition, sensors, artificial intelligence, and analytics to more efficiently sort food based on shape, composition of fat, protein, and moisture, and other food safety and quality indicators. Their technologies have improved food yield by 5-10 percent, which is significant given they own 25 percent of their market.

These advances are also not limited to large food companies. In 2016 Google reported how a small family farm in Japan built a world-class cucumber sorting device using their open-source machine learning tool TensorFlow. SU startup Impact Vision uses hyper-spectral imaging to analyze food quality, which increases revenues and reduces food waste and product recalls from contamination.

These examples point to a question many have on their mind: will we live in a future where a few large companies use advanced technologies to grow the majority of food on the planet, or will the falling costs of these technologies allow family farms, startups, and smaller players to take part in creating a decentralized system? Currently, the future could flow either way, but it is important for smaller companies to take advantage of the most cutting-edge technology in order to stay competitive.

Food Purchasing and Delivery
In the last year, we have also seen a number of new developments in technology improving access to food. Amazon Go is opening grocery stores in Seattle, San Francisco, and Chicago where customers use an app that allows them to pick up their products and pay without going through cashier lines. Sam's Club is not far behind, with an app that also allows a customer to purchase goods in-store.

The market for food delivery is also growing. In 2017, Morgan Stanley estimated that the online food delivery market from restaurants could grow to $32 billion by 2021, from $12 billion in 2017. Companies like Zume are pioneering robot-powered pizza making and delivery. In addition to using robotics to create affordable high-end gourmet pizzas in their shop, they also have a pizza delivery truck that can assemble and cook pizzas while driving. Their system combines predictive analytics using past customer data to prepare pizzas for certain neighborhoods before the orders even come in. In early November 2018, the Wall Street Journal estimated that Zume is valued at up to $2.25 billion.

Looking Ahead
While each of these developments is promising on its own, it's also important to note that since all these technologies are in some way digitized and connected to the internet, the various food tech players can collaborate. In theory, self-driving delivery restaurants could share data on what they are selling to their automated farm equipment, facilitating coordination of future crops. There is a tremendous opportunity to improve efficiency, lower costs, and create an abundance of healthy, sustainable food for all.

On the other hand, these technologies are also deeply disruptive. According to the Food and Agricultural Organization of the United Nations, in 2010 about one billion people, or a third of the world's workforce, worked in the farming and agricultural industries. We need to ensure these farmers are linked to new job opportunities, as well as facilitate collaboration between existing farming companies and technologists so that the industries can continue to grow and lead rather than be displaced.

Just as importantly, each of us might think about how these changes in the food industry might impact our own ways of life and culture. Thanksgiving celebrates community and sharing of food during a time of scarcity. Technology will help create an abundance of food and less need for communities to depend on one another. What are the ways that you will create community, sharing, and culture in this new world?