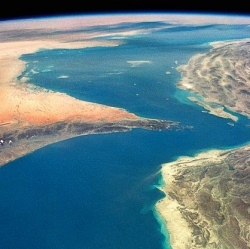 Nothing about the inflatable body taking shape inside Greentown Labs in Massachusetts, resembles a wind turbine. It looks more like a jetliner's emergency ramp, or something you'd tie behind a boat and cling to desperately while bumping across the surface of a lake. But the 14-foot-long structure most resembles what it actually is an air-filled wing.

To be more precise, it's a stabilizing fin, part of a tube-shaped, robotic airship designed to tap the power of high-altitude winds. The blade tips of today's tallest conventional wind turbine, installed at a test center in Denmark this year, stretch to 720 feet. The fully autonomous, lighter-than-air BAT (short for buoyant airborne turbine) will climb as high as 2,000 feet, where winds blow stronger and steadier.

"There is more than enough energy in high-altitude winds to power all of civilization," says Ken Caldeira, a Stanford University climate scientist, who co-authored a 2012 study that ballparked the potential at 1,800 terawatts, more than four times the estimate near the surface. "The question is whether technologies can be created that can reliably and affordably extract it." Altaeros Energies, the company behind that BAT, is poised to prove that it's already done so.

Provided, of course, the vehicle hasn't sprung a leak. "We've been meaning to do this for a while," says Adam Rein, the company's lead director and co-founder, over the buzz of the air compressor. The fin had been pulled from storage, where it had been sitting deflated since test flights several months before. "We're trying to understand how durable the material can be," Rein says. "We have a vision of putting out a product that you could deploy, leave there for a year or two, pack down, and move to a new site or a new customer."