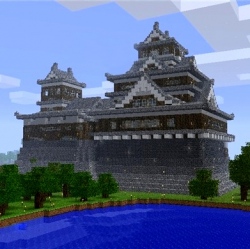 Microsoft revealed that Windows 10 will bring its voice-controlled assistant Cortana to PCs. It also unveiled a headset that would one day project the operating system over views of the real world. In addition, the firm announced that the OS upgrade would be free for devices running Windows 8, Windows 7 and Windows Phone.

The offer, which is limited to the Windows 10's first year of release, may aid its adoption. It marks a change in strategy from Microsoft's previous policy of charging for major updates, and could help avoid a repeat of the relatively slow uptake of Windows 8. One analyst suggested the firm had needed to renew interest in its ecosystem.

"Overall, we know that about only about 10% of computers are running Windows 8 and the adoption rate among companies is similar or lower," said Frank Gillett, an analyst at the Forrester consultancy. "Developers are not paying much attention to Windows for mass market consumer apps, and you could even argue that for enterprise software most of the energy is going into mobile apps for iPad and Android tablets.

Microsoft's chief executive Satya Nadella said the HoloLens headset represented a "magical moment" of "category creation" that developers lived for. The wearable tech's augmented reality see-through lenses represent a major leap forward over Google Glass and other existing eyewear – assuming the machine lives up to its on-stage demo, in which computer-generated elements appeared in the world surrounding the wearer.

The company said that the final version of the machine would not need to be linked to other devices to work, and should be released within Windows 10's "timeframe". It revealed Nasa was already working with the kit, and said the US space agency hoped to start controlling its Mars rovers with a prototype version as soon as July.


Other demos involving the machine included the wearer:

playing Minecraft with the video game's graphics appearing over living room furniture

seeing a Skype video appear as if it was taking place on a building wall

creating a model of a drone, which she saw in front of her face while shaping it by moving her hands and giving voice commands

More on HoloLens from VentureBeat: