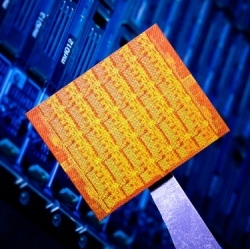 Just a quick look at any of the crowdfunding platforms shows that the concept of funding projects via the web is impacting a huge number of industries. Whether it's film, print, music or philanthropy, crowdfunding has enabled consumer capital to flow into initiatives easier than ever before. Of all the categories being touched by crowdfunding, the concept has the largest potential to impact the nearly $800 billion consumer electronics space.
Why hardware + crowdfunding = success
I spent seven years in the hardware industry, first as an entrepreneur and later at a large technology company. It's through this lens that the true impact of crowdfunding becomes clear to me.
As a senior product manager at ATI Technologies (acquired by AMD in 2006 for $5.6 billion), I was responsible for products that were sold both to OEMs like Dell and HP and into retail at outlets like Best Buy and Walmart. To accomplish this I had at my disposal a team of ten engineers who would build new products every 6 to 12 months. These resources were required: almost everything, from the hardware to the software, was custom-made in house. It would take months to go from a product requirement document, defining what we should make, to first prototype.
The proliferation of low-cost development platforms flipped this paradigm on its head. Thanks to open and accessible hardware platforms like Arduino, Raspberry Pi, and even ARM processors, Frankenstein prototypes can be hacked together in short time on short budgets. What used to take more than 60 engineering months can now take less than two.
The ease of hardware prototyping combined with the power of crowdfunding is really where the magic lies. See, the other thing about historical hardware development is a "if you build it, they will come" mentality. Since getting product to market required not only product development but also mass production, it wasn't until tens of thousands of units were on a Best Buy shelf that you knew if anyone wanted what you were selling. At ATI, sometimes things worked out miraculously and products sold like hotcakes. Other times products didn't meet Best Buy's minimum sales metrics and they would take all the unsold product, box it up, and ship it back to us — charging us for the return shipping along the way.