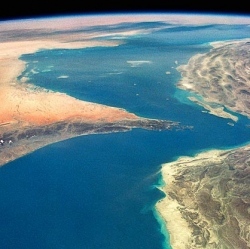 Planetary Resources is a leader in developing asteroid mining. More than 1,500 are as easy to reach as the Moon and are in similar orbits as Earth. Asteroids are filled with precious resources, everything from water to platinum.

An Orbital Antares rocket carrying a Cygnus cargo logistics spacecraft destined for the International Space Station (ISS) under the Commercial Resupply Services contract with NASA is scheduled for lift-off at 6:45 p.m. EDT from the Mid-Atlantic Regional Spaceport located at NASA's Wallops Flight Facility in eastern Virginia.

Planetary Resources plans to launch an Arkyd 3. It will test the systems for an Arkyd 100 space telescope but without the space telescope. It is a 33-centimetre-long, 10-centimetre-wide spacecraft.