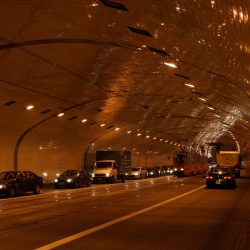 he Tata Nano has never really taken off in India. Perhaps that's because it's perfect for the U.S. market.
If so, however, Americans will have to warm up to a 4-seater bubble of a car with a 15-liter gas tank (about four gallons), a 624 CC two-cylinder engine with under 40 horsepower, and under three cubic feet of storage space. Tata Group billionaire boss Ratan Tata says, however, that Tata is redesigning the Nano for both the U.S. and European markets. So those vital statistics will probably improve.
If so, they'll increase that sticker price. Currently, the Tata is the cheapest new car available today, selling for the equivalent of $3,500 in India, which means that an average worker for Wipro, the massive business services outsourcing firm, could buy about two of them with her annual salary. Or, if you go by the national average, an Indian worker would spend three years of his salary to buy the Nano.

The price won't be a problem in the U.S., obviously. Features will.
Tata Nano's top speed of 65 mph and its cramped interior definitely will not appeal to all in spite of the success of the Austin Mini, Smart Cars, and the Fiat 500. Nano is two feet shorter than the Mini and decidedly bare-bones inside.
Currently, the heater is optional in the base model, and it has no options for A/C or heated seats. Headrests are a highlighted feature, as are a low fuel warning lamp and an interior cabin light.