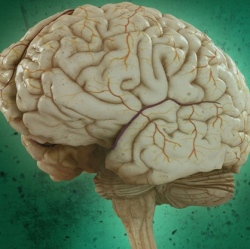 While antidepressants are the most commonly used treatment for social anxiety disorder, new research suggests that cognitive behavioral therapy (CBT) is more effective and, unlike medication, can have lasting effects long after treatment has stopped.

Social anxiety disorder is a psychiatric condition characterized by intense fear and avoidance of social situations and affects up to 13 percent of Americans and Europeans. Most people never receive treatment for the disorder. For those who do, medication is the more accessible treatment because there is a shortage of trained psychotherapists.

The findings of the study, a network meta-analysis that collected and analyzed data from 101 clinical trials comparing multiple types of medication and talk therapy, are published online Sept. 26 in The Lancet Psychiatry. "Social anxiety is more than just shyness," says study leader Evan Mayo-Wilson, DPhil, a research scientist in the Department of Epidemiology at the Johns Hopkins Bloomberg School of Public Health.

"People with this disorder can experience severe impairment, from shunning friendships to turning down promotions at work that would require increased social interaction. The good news from our study is that social anxiety is treatable. Now that we know what works best, we need to improve access to psychotherapy for those who are suffering."