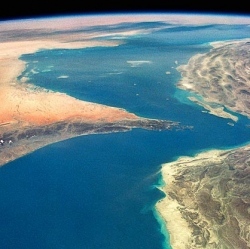 There is nothing like a head cold to make us feel a little dazed. We get things like colds and the flu because of changes in our immune system. Researchers have a good idea what causes immune system changes on Earth, think stress, inadequate sleep and improper nutrition.

But the results of two NASA collaborative investigations, Validation of Procedures for Monitoring Crewmember Immune Function (Integrated Immune) and Clinical Nutrition Assessment of ISS Astronauts, SMO-016E (Clinical Nutrition Assessment), recently published in the Journal of Interferon & Cytokine Research suggest that spaceflight may temporarily alter the immune system of crew members flying long duration missions aboard the International Space Station. This is of concern as NASA looks ahead to six-month and multiple-year missions to asteroids, the moon and Mars because something as simple as a cold or the flu can be risky business in space.

Data generated early in NASA's Integrated Immune study indicated that the distribution of immune cells in the blood of crew members aboard the space station is relatively unchanged during flight. However, they also revealed that some cell function is significantly lower than normal, or depressed, and some cell activity is heightened. In a sense, the immune systems of crew members are confused.

When cell activity is depressed, the immune system is not generating appropriate responses to threats. This may also lead to the asymptomatic viral shedding observed in some crew members, which means latent, or dormant, viruses in the body reawaken, but without symptoms of illness. When activity heightens, the immune system reacts excessively, resulting in things like increased allergy symptoms and persistent rashes, which have been reported by some crew members.