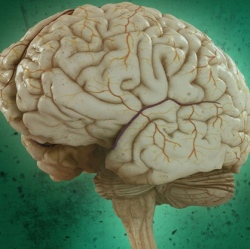 Patients given a clot-busting drug within six hours of a stroke are more likely to have a good quality of life 18 months afterwards, an international study suggests. However, the review of more than 3,000 patients found the drug – alteplase – offered no improvement in survival rates. The drug is increasingly being used in specialist stroke units in the UK.

The Stroke Association said the Lancet Neurology research was "encouraging".
The treatment is given to patients who have had an ischaemic stroke, when the brain's blood supply is interrupted by a clot.

A stroke can cause permanent damage such as paralysis and speech problems, and can be fatal.

Without treatment, a third of people who suffer a stroke die, with another third left permanently dependent and disabled.

This international trial, led by researchers at the University of Edinburgh, followed patients from 12 different countries – half had the alteplase treatment, which is given intravenously, and half did not.

It was funded by the UK and Australian governments, the UK Stroke Association, the Medical Research Council and Health Foundation UK, with no funding from the pharmaceutical company that makes the drug.

The researchers suggest that for every 1,000 patients given the drug within six hours of stroke, by 18 months, 36 more will be able to manage independently and will have less pain and discomfort than if they had not had it.

However that is the average – and more of those given alteplase within the first hour or two after a stroke will see such benefits.