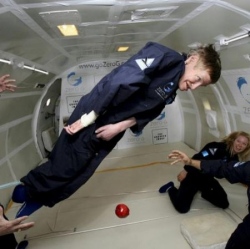 British scientist Stephen Hawking has decoded some of the most puzzling mysteries of the universe but he has left one mystery unsolved: How he has managed to survive so long with such a crippling disease.

The physicist and cosmologist was diagnosed with Lou Gehrig's disease when he was a 21-year-old student at Cambridge University. Most people die within a few years of the diagnosis, called motor neurone disease in the U.K. On Sunday, Hawking will turn 70.

"I don't know of anyone who's survived this long," said Ammar Al-Chalabi, director of the Motor Neurone Disease Care and Research Centre at King's College London. He does not treat Hawking and described his longevity as "extraordinary."

"It is unusual for (motor neurone disease) patients to survive for decades, but not unheard of," said Dr. Rup Tandan, a neurology professor at the University of Vermont College of Medicine. Still, Tandan said many longtime survivors had ventilators to breathe for them — which Hawking does not.