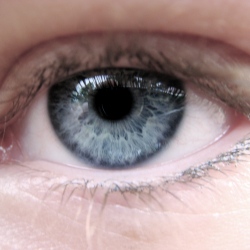 A treatment for macular degeneration is close to the next stage of human testing. A noteworthy event for the millions of patients it could help, and for its potential to become the first therapy based on embryonic stem cells. Advanced Cell Technology plans to move its treatment for two forms of vision loss into advanced human trials.

The company has already reported that the treatment is safe (see "Eye Study Is a Small but Crucial Advance for Stem-Cell Therapy"), although a full report of the results from the early, safety-focused testing has yet to be published.

The planned trials will test whether it is effective. The treatment will be tested both on patients with Stargardt's disease (an inherited form of progressive vision loss that can affect children) and on those with age-related macular degeneration, the leading cause of vision loss among people 65 and older.

The treatment is based on retinal pigment epithelium (RPE) cells that have been grown from embryonic stem cells. A surgeon injects 150 microliters of RPE cells, roughly the amount of liquid in three raindrops, under a patient's retina, which is temporarily detached for the procedure. RPE cells support the retina's photoreceptors, which are the cells that detect incoming light and pass the information on to the brain.

Although complete data from the trials of ACT's treatments have yet to be published, the company has reported impressive results with one patient, who recovered vision after being deemed legally blind.

Now the company plans to publish the data from two clinical trials taking place in the U.S. and the E.U. in a peer-reviewed academic journal. Each of these early-stage trials includes 12 patients affected by either macular degeneration or Stargardt's disease.