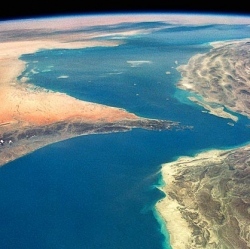 By renting communications satellites, Outernet is currently blanketing about half Earth's surface with a signal that transmits data including much of Wikipedia, open-source software, health resources from the Centers for Disease Control, and international news coverage.

Cheap devices based on regular satellite TV receivers store the data that the signal gradually transfers and create a local Wi-Fi network to let nearby computers, phones, or tablets access the downloaded content.

Outernet is putting together the first 100 prototypes of those devices, code-named "Pillars," and starting to test them in the field. One is up and running in a village in western Kenya. Another is in the Dominican Republic, and a third will soon be installed at a Detroit anarchist community attempting to live off the grid.

Outernet's current signal broadcasts about 200 megabytes of data over the course of a day, making it possible to update content such as daily news and weather forecasts periodically. It covers North and Central America, all of sub-Saharan Africa, Europe, and parts of Asia and the Middle East.

Syed Karim, Outernet's founder and CEO, says his company is aimed at improving the quality of life and economic prospects of the world's poorest people. "What are the elements anyone needs to be able to advance? Energy is probably the primary thing, and the next is information, whether for education or communications," he says.

The UN estimates that 4.3 billion people do not use the Internet, mostly because the cost is prohibitive or their area lacks the infrastructure. Outernet's free broadcast could give many of those people a way to access useful online information relatively quickly, says Karim.

The World Bank has agreed to help roll out Pillar devices in South Sudan as a way to distribute educational material to schools. Teachers and pupils will still need to have devices or printers to make use of that information, though.