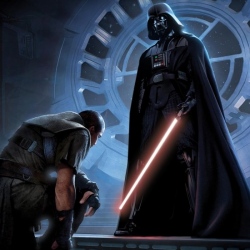 Electronic Arts' Star Wars: The Old Republic has a chance to grow to more than 1 million long-term paying subscribers, according to an analysis of usage figures by DFC Intelligence and the Xfire gaming social network.

The game is one of the most ambitious video games ever made with a reported $200 million development budget spent over six years by EA's BioWare division. It debuted as a massively multiplayer online role-playing game on Dec. 20. While high-end subscriptions games have suffered with the rise of free-to-play games, where users play for free and pay real money for virtual goods, DFC believes Star Was has a chance.

If the game gets beyond 1 million users, EA will be well on its way toward recouping the investment and making a profit from the whole enterprise, which is one of the biggest gambles in video game history.

DFC surveyed more than 4,000 Xfire users in January and has reviewed usage numbers of Xfire users. DFC believes the game could reach more than one million people who would pay the game's $15 a month fee for more than six months.

"The current trend among large massively multiplayer online games is to have strong initial sales, after which users quickly lose interest and are not converted to long-term paying subscribers." said DFC Intelligence analyst Jeremy Miller.

By contrast, Activision Blizzard's blockbuster game World of Warcraft has maintained a large subscriber base since its release in 2004. The data on Star Was is still preliminary.