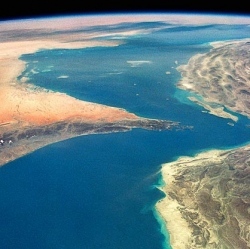 April 8, 2016 was an important day for space exploration. Not only did SpaceX finally manage to land a Falcon 9 rocket on a barge ship in the ocean, it also welcomed back into service its Dragon spacecraft after a previous flight had ended in a ball of fire.

The Dragon completed its round trip to the International Space Station, splashing down in the Pacific Ocean with more than a tonne of valuable scientific samples in tow.

The Dragon spacecraft has been shuttling back and forth to the International Space Station (ISS) since 2012, when it became the first commercial ship to deliver cargo to the orbiting laboratory. The CRS-8 mission launched on April 8 saw Dragon loaded up with 6,900 lb (3,130 kg) of cargo, which included an experimental inflatable habitat called BEAM.

The ISS crew waved goodbye to Dragon today, but not before filling it with another 3,700 lb (1,678 kg) of scientific cargo for its return leg. The spacecraft's haul includes research samples from different biology and nanotechnology studies, one of which investigated how microparticles behave in the microgravity environment.

Another study explored how protein crystals grow in microgravity, specifically, the co-crystallization of a membrane protein with a medical compound to observe the resulting three-dimensional structure. Growing protein crystals in the unique microgravity environment can negate some of the complications present when the same process is carried out on Earth, including sedimentation, and NASA says this work could lead to designer compounds that treat several types of cancer.

Dragon also brought with it a suit worn by a spacewalking astronaut and the last of the research samples from astronaut Scott Kelly's year-long stint on the ISS. These include blood, urine and other fluid samples that will shed more light on what happens to the human body when it floats around in space for a long time. Kelly will continue to provide researchers with samples here on the ground as this research continues.

The Dragon spacecraft performed three thruster burns during its descent down to Earth, before deploying its three main parachutes and splashing into the Pacific Ocean at 2:51 pm EDT.