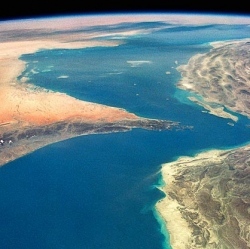 Elon Musk's rocket company is preparing for a long working weekend with the possibility of two satellite launches in the space of about 48 hours. SpaceX has already been planning an Iridium satellite launch for Sunday. Meanwhile, the launch of a BulgariaSat satellite that was planned for yesterday has been pushed back to Friday or Saturday.

The BulgariaSat launch will take place at the company's digs at Florida's Kennedy Space Center, while the Iridium mission will launch from Vandenburg Air Force Base in California.

If the company pulls off the launch of two communications satellite missions so close together, the double-header will be a new milestone for SpaceX. That's significant because the company's ultimate goal is to get more people in space, which requires the capability of frequent launches.

Let's not forget that while the company's main business right now is launching satellites and resupplying the International Space Station, Musk hopes to one day send a million of us to Mars, a task that's sure to require a whole lot more launches than just two in a weekend.