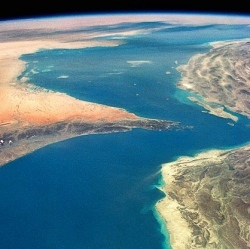 The US Air Force gave out contracts for rockets Blue Origin, Northrop Grumman Innovation Systems and United Launch Alliance to develop launch system prototypes. Each company will receive an initial award of $181 million, $109 million of which are identified in the announcement as fiscal year 2018 funds.

The Launch Service Agreements are for the development of Blue Origin's New Glenn, Northrop Grumman's OmegA and ULA's Vulcan Centaur rockets. The awards are part of cost-sharing arrangements — known as Other Transaction Authority agreements — that the Air Force is signing with the three companies to ensure it has multiple competitors for future launch contracts.

The Air Force has committed through 2024 a total of $500 million in OTA funds for Blue Origin, $792 million for Northrop Grumman and $967 million for ULA. SpaceX previously received an LSA award but did not make the cut this time. However, SpaceX remains eligible to bid on future Air Force launch contracts.

Will Roper, assistant secretary of the Air Force, noted that SpaceX has won seven Air Force launch contracts, five for Falcon 9, and two for Falcon Heavy.

Omega has Space Shuttle-derived solid stages with a cryogenic upper stage provided by Aerojet Rocketdyne. The Intermediate configuration, with a Castor 600 first stage, increased payload to GTO from 8,500 kilograms (18,700 lb) to 10,100 kilograms (22,300 lb). The Castor 1200-powered Heavy configuration increased GEO payload from 7,000 kilograms (15,000 lb) to 7,800 kilograms (17,200 lb).

In late September 2018, ULA announced that the Blue Origin BE-4 engine is to power the first stage of the Vulcan.

The New Glenn is a heavy lift orbital launch vehicle in development by Blue Origin. Design work on the vehicle began in 2012. The high-level specifications for the vehicle were publicly announced in September 2016. New Glenn is described as a 7-meter-diameter (23 ft), two- or three-stage rocket.

Its first stage will be powered by seven BE-4 engines that are also being designed and manufactured by Blue Origin. Like the New Shepard suborbital launch vehicle that preceded it, the New Glenn's first stage is designed to be reusable.