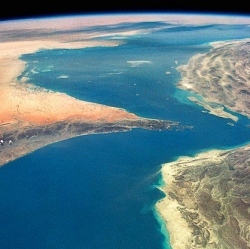 Two weeks ago, Spacex successfully launched and recovered two Falcon 9 first stage boosters in the space of 49 hours. SpaceX's used the booster recovered from the launch of Thaicom-8. Spacex seems confident in the reuse of first stages that have suffered high-velocity recoveries.

It seems highly likely at least one and likely both recovered boosters will be relaunched.

Spacex had the first use of a remotely-operated recovery robot. It could be seen below the leaning first stage as it entered Port Canaveral.

SpaceX's success with three launches in 13 days shows that weekly launches are possible, so long as there are pads available and payloads to be launched.

In 2017, SpaceX has launched 10 Falcon 9s and recovered seven booster stages, three at the Cape Canaveral Air Force Station and four on off-shore drone ships. No attempt was made to recover the other three stages due to the payload weights and trajectories, including the one launched Monday.

SpaceX's next launch is a Dragon space station resupply mission scheduled for takeoff Aug. 10.

SpaceX is driving to lower launch costs by recovering, refurbishing and relaunching spent stages. The cost of a used stage will continue dropping as SpaceX perfects recovery procedures and techniques.