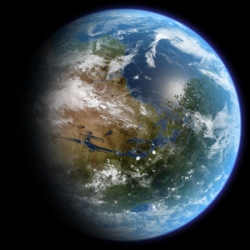 A private SpaceX rocket sailed through a dress rehearsal Thursday (March 1) for the launch of the robotic Dragon space capsule, which could blast off toward the International Space Station as early as next month.

The five-hour launch readiness test, held at Florida's Cape Canaveral Air Force Station, went through full countdown procedures, including fueling, for the next Dragon test flight, which is slated for late April. It was designed to check out any potential issues with SpaceX's Falcon 9 rocket, Dragon and associated ground systems.

SpaceX officials were pleased with the results.

"We ran down the countdown clock to a planned abort at T – 5 seconds at 12:18 p.m. Eastern," SpaceX spokeswoman Kirstin Brost Grantham told SPACE.com in an email. "The test went well."

The aerospace firm planned to practice loading cargo onto Dragon today, she added.


SpaceX holds a $1.6 billion contract with NASA to fly 12 unmanned supply missions to the space station. In December 2010, the company launched Dragon on its maiden test flight, becoming the first private firm to send a spaceship to orbit and retrieve it successfully. [Photos: SpaceX's Dragon Spaceship]

Dragon's upcoming flight will be the second – and, if all goes well, final – demonstration before operational cargo missions begin. During the test, SpaceX wants the capsule to dock with the orbiting lab and unload some supplies, just as it would during an actual cargo flight.