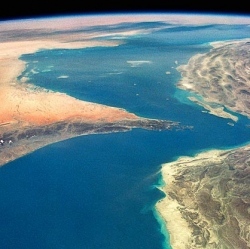 Elon Musk's SpaceX launched its largest satellite ever into space on Tuesday, which was nearly the size of a bus. It marked the 50th time the company has flown one of its signature Falcon 9 rockets. The payload was a 30W-6 satellite made by Spanish firm Hispasat and was launched from Cape Canaveral Air Force Station.

Typically, once SpaceX has released a satellite into space, the rocket then lands back on earth so it can be reused. SpaceX said it did not attempt to do that this time due to "unfavorable weather conditions."

Chief Executive Musk said that the Hispasat satellite is the "largest geostationary satellite we've ever flown."

A geostationary satellite orbits around the earth. It takes one day for them to complete each orbit and are typically used for communications like satellite TV or satellite navigation systems. SpaceX said Hispasat's satellite will allow the Spanish company to expand its broadband offering in Europe and northwest Africa.

Musk has been pushing SpaceX to do more regular launches this year and has also expanded its offerings, after it successfully launched the Falcon Heavy last month, the world's most powerful rocket.