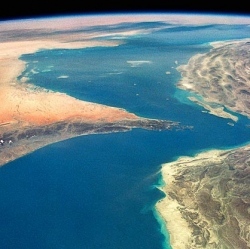 By mid-2015, SpaceX might finally be able to compete for some of the 36 or so rocket launches the US Air Force is planning, according to The Wall Street Journal. If you recall, the Elon Musk-helmed company sued the Air Force last year, after the military branch awarded a nearly exclusive contract worth $11 billion to United Launch Alliance.

ULA, which Musk criticized for using Russian engines from the 90's on its rockets, is a joint venture between Boeing and Lockheed Martin. The SpaceX founder then publicly pinpointed bribery as the reason why his company wasn't even given the right or the chance to bid on the contract: "V[ery] likely AF official [Roger] Correll was told by ULA/Rocketdyne that a rich VP job was his if he gave them a sole source contract," he wrote on Twitter. He also revealed that Correll tried to take a job at SpaceX, but the company declined.

After Musk filed the lawsuit, another Air Force official, General William Shelton, came forward to say that military was working to certify SpaceX and give it the power to bid for a handful of the launches. The review process was supposed to be done by the end of 2014, but as we've mentioned earlier, it'll take the Pentagon around six more months to come up with an answer. The Air Force didn't give a reason for the delay, though it has announced that the commercial space company already met over 80 percent of the requirements.