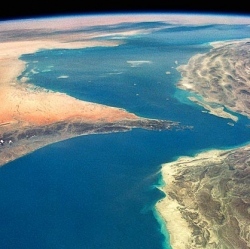 SpaceX will probably have about $1.5 billion in revenue in revenue in 2018 and then $2 billion in revenue in 2019. SpaceX is raising $500 million in a loan which will help fund the SpaceX BFR and the buildout of the Starlink satellite network. The fully reusable SpaceX BFR will cost about $2 billion to 10 billion to develop.

SpaceX would need to have about 30 launches to reach $2 billion in revenue. Each Falcon Heavy launch or launches for NASA or the Air Force are higher value launches. Those launches are worth 2 or 3 times the value of a $65 million Falcon 9 launch.

SpaceX has two Falcon Heavy launches scheduled for 2019 and some NASA Dragon launches.

Global Internet from Space and Point to Point travel
In four years, SpaceX could have a commercial level of Starlink internet satellites deployed. This would be the first 800 to 1600 satellites. 1,600 Initial deployment. 2825 Final Deployment. Commercial broadband service starts after launching the first 800 Satellites.

Gwynne Shotwell estimated the deployment of Starlink would cost around $10 billion. The global internet service could generate $30 billion per year in revenue. The receiving stations will need Phased Array antennas to track the low earth orbit satellites.

Each Starlink satellite weighs 386 kg (850lbs).

They are 1.1 meter × 0.7 meter × 0.7 meter.
There are two 2 meter × 8 meter solar panels.

The attitude of each spacecraft is 3-axis stabilized. They are dynamically controlled over each orbit to maintain attitude position for two pointing modes of operation. They will also provide satellite photography services and remote sensing services.

Phase two planned 7,518 satellites in VLEO (Very-Low-Earth Orbit) NGSO (Non-Geostationary Satellite Orbit) Constellation at about 322km up (200 miles) to increase overall bandwidth in populated areas.

What is the Bandwidth of the entire Starlink system?
Total available bandwidth after 12,000 satellites are in operation would be 12k*20 = 240,000 Gbps.

A Falcon 9 deploying 25 satellites per launch, would take 177 launches. It would take 36 flights per year.
A Falcon Heavy could deploy 40 satellites per launch. It would take 112 flights. It would 5 years with 22 flights per year.
A SpaceX BFR could deploy 350 satellites per launch. It would need 13 flights total.