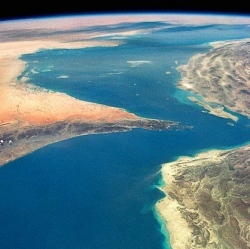 As SpaceX successfully completed launches of both Falcon Heavy and two Starlink satellites; the next three weeks are likely to be quiet. However SpaceX is preparing for an end-of-month that could include 3 Falcon 9 launches from 3 SpaceX launch pads, in a week, and six launches total between March 29 and April 30.

If successful, this series of missions would smash all of SpaceX's past launch cadence records – six launches in little more than a single month, two reused flights in four days, three launches in one week, and two East coast launches in three days, not to mention the debut of Falcon 9 Block 5. To put this level of activity in perspective, SpaceX could complete the equivalent of four months or 33% of all of their 2017 launches in a single month. SpaceX's aggressive goal of 30 launches in 2018 still means that the company could complete a full 1/5th of their scheduled manifest in less than five weeks, a cadence that – if maintained for a full year – would equate to 60-70 launches in 12 months.

Beginning on March 29, SpaceX's next series of launches will kick off with the flight-proven Iridium-5 mission tasked with placing 10 Iridium NEXT communications satellites into LEO from Vandenberg Air Force Base. Three days later (April 2), a flight-proven Cargo Dragon and Falcon 9 booster are scheduled to lift off from LC-40 on the East coast, likely followed by the first stage's second landing at LZ-1. Finally, SpaceX will return Pad 39A to its first single-stick Falcon 9 launches since February's inaugural Falcon Heavy flight with Bangabandhu-1, the Bangladesh government's first-ever geostationary satellite. Bangabandhu-1 will also mark the inaugural launch of SpaceX' potentially game-changing Falcon 9 upgrade, and that invaluable pathfinder booster will almost certainly find its way to a soft landing aboard the Atlantic drone ship Of Course I Still Love You (OCISLY).

Following those three launches and around ten days of quiet, SpaceX will launch NASA's TESS, a scientific probe tasked with searching for planets beyond our solar system, from Florida's LC-40, April 16. After another ten-day "break," the company will jump back to the West coast to place another five Iridium NEXT satellites (and two NASA science payloads) into orbit on April 28. On April 30, just two days later, SES-12 is scheduled for an East coast launch to geostationary transfer orbit aboard a reused Falcon 9.