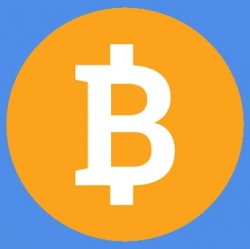 South Korea's justice minister said on Thursday the government is preparing a bill to ban cryptocurrency trading, throwing the virtual coin market into turmoil as the nation's police and tax authorities raided local exchanges on alleged tax evasion.

The clampdown in South Korea, a crucial source of global demand for cryptocurrency, came as policymaker around the world struggled to regulate an asset whose value has skyrocketed over the last year.

"There are great concerns regarding virtual currencies and justice ministry is basically preparing a bill to ban cryptocurrency trading through exchanges," said Park Sang-ki at a press conference, according to the ministry's press office.

A press official said the proposed ban on cryptocurrency trading was announced after "enough discussion" with other government agencies including the nation's finance ministry and financial regulators.

The nation's largest cryptocurrency exchanges like Coinone and Bithumb were raided by police and tax agencies this week for alleged tax evasion. The raids follow moves by the finance ministry to identify ways to tax the market that has become as big as the nation's small-cap Kosdaq index in terms of daily trading volume.

Park Nok-sun, a cryptocurrency analyst at NH Investment & Securities, said the herd behaviour in South Korea's virtual coin market has stoked concerns.

Indeed, Bitcoin BTC=BTSP's 1,500 percent surge last year has stoked huge demand for cryptocurrency in South Korea, drawing college students to housewives and sparking worries of a gambling addiction.

"Virtual coins trade at a hefty premium in South Korea, and that is herd behaviour showing how strong demand is here," Park said. "Some officials are pushing for stronger and stronger regulations because they only see more (investors) jumping in, not out."

Bitcoin sank on Monday after website CoinMarketCap removed prices from South Korean exchanges, because coins were trading at a premium of about 30 percent in Asia's fourth largest economy. That created confusion and triggered a broad selloff among investors.