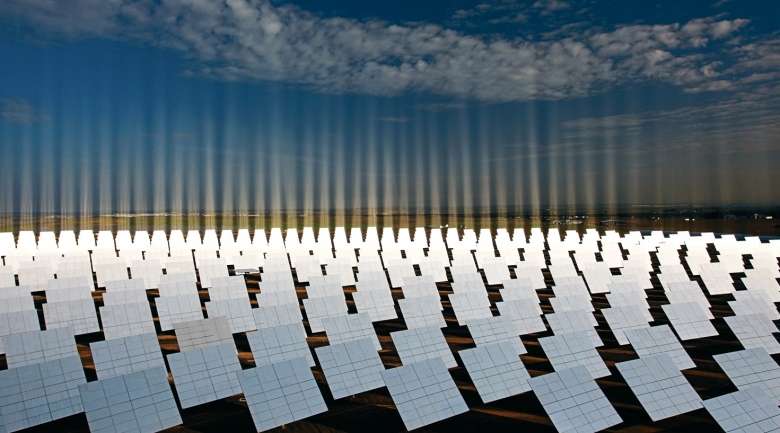 While conventional solar cells can absorb a good portion of the Sun's light, they completely miss the boat on getting anything from the infrared spectrum. But black silicon solar cells are actually designed exactly for this. A group of researchers from the Fraunhofer-Gesellschaft institute in Germany have recently succeeded in doubling solar cell efficiency of black silicon solar cells!
Infrared radiation makes up about 25% of the solar spectrum. Black silicon can absorb almost all of this, and then turn it into electricity. So, there's quite a bit of potential to improve the efficiency of solar panels by using black silicon.

Where to go next?
The researchers' next step is to evaluate how different shapes of laser pulses affect energy levels of the sulphur. And, eventually, the goal to create a system of algorithms that will be able to automatically identify how the laser pulse should be modified in order to achieve maximum efficiency.
The end goal is, of course, to merge the black silicon solar cells the researchers develop with existing commercial technology in order to bring a leading solar power product to market. According to the researchers, their intention is to add black silicon solar cells to conventional solar cells, creating a tendem solar cell, and thus boosting overall solar cell efficiency by about 1%.
"Furthermore, the scientists are planning a spin-off: In this company they want to market the laser system for manufacturers to expand their existing solar cell lines. They would then be able to produce the black silicon itself and build it into the cells."