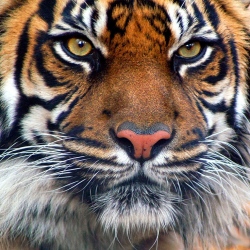 Every now and again I receive an email message I ignore after reading the subject line. I know I'm not alone in following this rule of thumb, but today I broke down and opened a message the subject line of which read "Scientists Declare: Nonhuman Animals Are Conscious".

I honestly thought it was a joke, likely from one of my favorite newspapers, The Onion. However, it wasn't.

My colleague Michael Mountain published a summary of a recent meeting held in Cambridge, England at which "Science leaders have reached a critical consensus: Humans are not the only conscious beings; other animals, specifically mammals and birds, are indeed conscious, too." At this gathering, called The Francis Crick Memorial Conference, a number of scientists presented evidence that led to this self-obvious conclusion. It's difficult to believe that those who have shared their homes with companion animals didn't already know this. And, of course, many renowned and award-winning field researchers had reached the same conclusion years ago.

Michael Mountain was as incredulous as I and many others about something we already knew. It's interesting to note that of the 15 notables who spoke at this conference only one has actually done studies of wild animals. It would have been nice to hear from researchers who have conducted long-term studies of wild animals, including great apes, other nonhuman primates, social carnivores, cetaceans, rodents, and birds, for example, to add to the database. Be that as it may, I applaud their not so surprising conclusion and now I hope it will be used to protect animals from being treated abusively and inhumanely.

Some might say we didn't really know that other animals were conscious but this is an incredibly naive view given what we know about the neurobiology and cognitive and emotional lives of other animals. Indeed, it was appeals to these very data that led to the conclusions of this group of scientists. But did we really need a group of internationally recognized scientists to tell us that the data are really okay? Yes and no, but let's thank them for doing this.

I agree with Michael Mountain that "It's a really important statement that will be used as evidence by those who are pushing for scientists to develop a more humane relationship with animals. It's harder, for example, to justify experiments on nonhumans when you know that they are conscious beings and not just biological machines. Some of the conclusions reached in this declaration are the product of scientists who, to this day, still conduct experiments on animals in captivity, including dolphins, who are among the most intelligent species on Earth. Their own declaration will now be used as evidence that it's time to stop using these animals in captivity and start finding new ways of making a living."