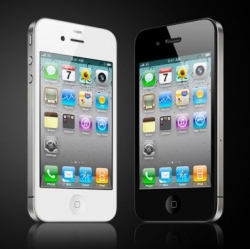 Scanadu, the company behind the 'medical tricorder' device that broke crowdfunding records, has raised its first round of traditional venture funding.

The company claims it is "taking your smartphone to med school" by building devices that let people track their vitals at home. Health-monitoring tech is a hot space, given the burgeoning interest in wearable technology from investors, the press, and big brands, like Nike and Samsung.

"Scanadu is right at the heart of the next generation of computing which combines mobility, sensors, cloud, and big data," said investor Jerry Yang, the former chief executive and cofounder of Yahoo, in a statement. "I am bullish on Scanadu and its potential to revolutionize the way we think about our health."

In recent months, Scanadu has recruited some big name investors, including Yang, who is also the founding partner of Ame Cloud Ventures, and Tony Hsieh, the chief executive of Zappos, who invested through his VegasTechFund. Relay Ventures led the series A funding round, which totaled $10.5 million.

The company has also established a medical advisory board and will appoint doctors, former government employees, academics, and researchers to help it overcome any regulatory hurdles. The first clinical trials for Scanadu's devices will take place at Scripps Translational Science Institute.