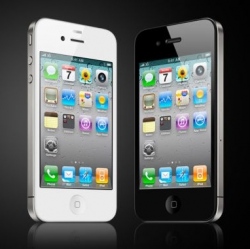 Sandberg's BatteryCase is the latest in a long line of iPhone battery cases that claim to double the life of an iPhone – in this case the iPhone 4, though as you'd expect the case is also compatible with the iPhone 4S. In case you're not familiar with how these things work, there's no mystery: it's simply an iPhone case with an integrated battery. But how does it stack up against two of the market leaders, Mophie's juice pack and juice pack plus?

Since we looked at Mophie's juice pack air for iPhone 3G (which also claimed to double the battery life of that device), Mophie has updated the range to accommodate the iPhone 4 and 4S, with its US$79.95 1500-mAh juice pack air update, and the $99.95 2000-mAh juice pack plus. Sandberg's BatteryCase includes a 1900 mAh, and is recommending a UK retail price of £32.99 – a price which equates to under $52. Not only does that murder the price of Mophie's lower-spec battery case, it does so with a battery approaching the charge of the premium juice pack plus.


The icing on the cake may be that Sandberg's offering comes with a five-year warranty, whereas the Mophie cases have only one year. Sandberg's claim that the BatteryCase doubles the life of the iPhone 4 seems reasonable in light of its specification when compared to similar products. iPhone 4, and particularly iPhone 4S owners will be familiar that full days of intensive use are an impossibility on a single charge, so as a family, these are are very useful products. Might Sandberg's BatteryCase prove the pick of the lot?