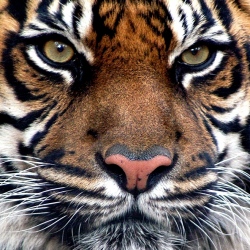 The concept is known as biomimicry.
San Diego is home to Qualcomm, a firm that has been studying light reflection on butterfly wings to design its Mirasol e-reader display. It is thought to be the first biomimicry research centre based at a zoo.

"In this field, you need to look at the biological world as your first step. It may be surprising that it has taken so long to have a centre with close ties with a zoo," said Prof George Jeronimidis of the University of Reading in the UK.

The zoo's scientists and animal care staff will research the biology of plants and animals, and the centre then aims to collaborate with organisations around the world to develop actual products.

The head of the new division, Larry Stambaugh, said that "nature has faced all of the challenges that we humans face today and has solved them".

"If we look at nature, we can find solutions to almost any challenge, like developing sustainable building materials or non-toxic advanced colour solutions."