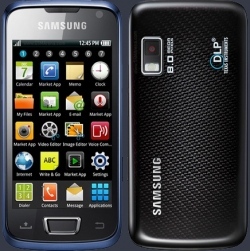 Nokia took the top spot in 1998 from Motorola, but in the first quarter of 2012 Samsung shipped 93m phones compared to almost 83m by Nokia.

Samsung also reported its highest quarterly profit since 2008.

Net profit was 5.05tn won ($4.5bn; £2.8bn) in the quarter ending 31 March, up 81% from 2.78tn won last year.

Samsung is also the world's biggest TV and flat screen maker.

"We cautiously expect our earnings momentum to continue going forward, as competitiveness in our major businesses is enhanced," said Robert Yi, head of investor relations at Samsung.

Bright future

The firm said its IT and mobile communications division, which manufactures the smartphones, made an operating profit of 4.27tn won during the period, as revenues in the division surged 86% from a year earlier.

Samsung will unveil the latest version of its Galaxy range of phones on 3 May.

The Galaxy range has been very popular and helped Samsung overtake Apple to become the world's biggest seller of smartphones.

"The smartphone market has almost only two players, Samsung and Apple," said Lee Sei-Cheol of Meritz Securities.

"Since its Galaxy3 phone is being unveiled in May, Samsung will keep enjoying sales growth in its mobile phone division."