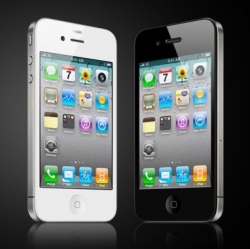 Chinese mobile maker Huawei rose to third place in the worldwide smartphone rankings for the first time in the fourth quarter of last year, according to analyst Gartner's latest global mobile report (Canalys and IDC have also pegged Huawei in third in Q4). In the full year 2012, Huawei sold 27.2 million smartphones to end users, according to Gartner up 73.8 per cent from 2011. However the gap between number three in the global smartphone rankings and the top two, Samsung and Apple, is more like a gulf.

"There is no manufacturer that can firmly lay claim to the No. 3 spot in global smartphone sales," said Anshul Gupta, principal research analyst at Gartner in a statement. "The success of Apple and Samsung is based on the strength of their brands as much as their actual products. Their direct competitors, including those with comparable products, struggle to achieve the same brand appreciation among consumers, who, in a tough economic environment, go for cheaper products over brand."

While worldwide mobile phone sales continue to decline, down 1.7 per cent from 2011 sales, smartphones continued to drive overall phone sales, said Gartner, with record smartphone sales in Q4 last year — of 207.7 million units, up 38.3 per cent from the same period last year.