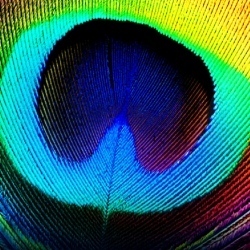 A fresh tablet from Samsung and a new Android handset from Huawei have been announced at the start of the Mobile World Congress (MWC). About 1,500 exhibitors are taking part at the annual event in Barcelona.

Samsung's tablet features an 8in (20.3cm) screen with a resolution of 189 pixels per inch (ppi) making it slightly bigger and more detailed than Apple's bestselling iPad Mini. Huawei's Ascend P2 has a 4.7in screen with 315ppi, and a 13 megapixel camera.

The Chinese firm said it also featured a facility called Magic Touch, which allowed it to be used while wearing gloves – similar to Nokia's Lumia 920. Samsung's Galaxy Note 8.0 is being promoted as a device on which users can multi-task – running two apps in split-screen mode – and can act as alternative to "traditional pen and paper" thanks to its included stylus, the S Pen.

The South Korean firm adds that it is light enough to be held by one hand, and can also be used to make phone calls. According to the research firm IDC, Samsung was the world's most successful smart device manufacturer in the October-to-December period, accounting for 21.2% of all shipments.

However, that position was secured in large part due to its smartphones, and IDC noted that in the tablet sector Samsung came in second with a 15.1% market share compared to Apple's 43.6%.
Huawei's Ascend P2 features a smaller screen than the D2 it launched in January
"The Note 8 marks Samsung's relentless charge to grab a slice of the tablet market from Apple, but also to defend itself from the Kindle Fire and Nexus 7," Ben Wood, head of research at CCS Insight, told the BBC.

"I think there's a diminishing window of opportunity because Amazon and Google are playing by different rules – they are effectively willing to sell their hardware virtually at cost and then make money through content sales, whereas Samsung is a hardware manufacturer selling something for a margin.