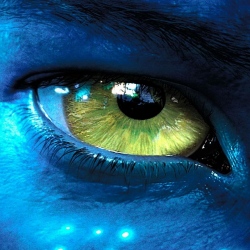 Saga can do what Siri can't.

Saga, which launches today for iPhone, is Siri if she were proactive. The application doesn't wait for you to ask a question but instead knows enough about you from the activity passively logged by your phone to offer up information and recommendations when it thinks you need them most.

"We call it an intelligent companion," Andy Hickl, CEO and co-founder of parent company A.R.O., explained to me in an interview. "We've built an app that knows where you are, what you're doing, and tries … to hook you up with information, or recommendations, or notifications that might help you out in your current context."

Saga functions much like a start screen for life with the purpose of providing people with insight on their past, present, and futures.

The iPhone application collects data on where you are at all times to build a complete profile of who you are — how old you are, where you work, what you do, where you live, where you've been, what you like, and so forth. The data is used in aggregate, matched up against people with similar qualities, to make timely recommendations and suggestions on things you need or may want to do. Saga will suggest the best place to stop for lunch on a road trip, for instance, or remind you to pick up groceries, since the app knows you haven't been to the store in a week.

The application opens to a "Now" area that shows you where you are — no checkins needed — and what's nearby. Here you'll also find notable tidbits such as a weather report and information on upcoming sporting events.

Scroll up and you'll find Saga's recommendations. If it's lunch time, Saga will suggest a place for you to eat. If it's nice out, Saga may suggest a beach trip or nudge you to go fly a kite in a nearby park. When happy hour rolls around, Saga will point you to a popular drinking hole. Scroll down and you can check out a history of everywhere you've been.

In addition to adaptive recommendations, Saga surfaces hyper-local weather data, provides traffic conditions and routing information, shares logistics for travel (pit stop, anyone?), and alerts you to upcoming events. The application can hook into Foursquare, as well as collect data from other activity-tracking sources such as RunKeeper, Withings, and Fitbit to log your history and get more intelligent.