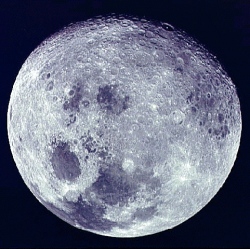 The United States manned missions from 1969 to 1972 still stand as the most intimate interactions humanity has had with the Moon since the beginning of manned space flight.

Now, as space missions are increasingly seen as more efficiently undertaken by robots, a new Moon mission from Russia is preparing to harness our new metallic space pioneers to reveal even more of the Moon's secrets.

The Federal Space Agency Roscosmos has announced plans to launch the robotic orbiter Luna-Glob on a mission to the Moon in 2015. Originally conceived in the '90s, the Luna-Glob mission suffered problems related to funding that put the project on the backburner for years. The Luna-Glob, the first leg of a four-part lunar mission, will carry up to 260 pounds of equipment including plasma sensors to examine cosmic rays, dust monitors, and instruments designed to conduct astrophysics experiments.