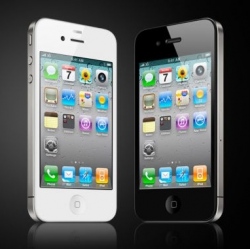 We're months away from Apple's expected iPhone 6 launch in September, so naturally, the rumor mill is spinning up more and more stories. The latest involves the price of Apple's next flagship phone. An analyst at investment banking firm Jefferies claims Apple is looking to raise the price of the iPhone 6 by as much as $100.

The rumored change would hit carriers much harder than consumers in the short term, as U.S. carriers subsidize phones with long-term contracts. Of course, such costs would eventually hit consumers, as usual with wireless carriers.

According to Jefferies' Peter Misek, "Apple has started negotiating with carriers on a $100 iPhone 6 price increase," Investors.com reports. Importantly, Misek claims that carriers have been reluctant to accept such a deal, with one caveat: "there seems to be an admission (by wireless firms) that there is no other game-changing device this year. We think Apple might be able to get at least some of the increase, with the additional costs split between the carrier and consumer," says Misek.