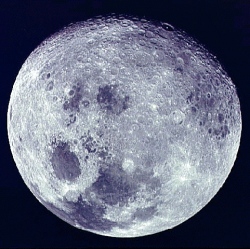 Information acquired by L2 this week revealed plans for a "game-changing" announcement as early as December that a new commercial space company intends to send commercial astronauts to the moon by 2020.

According to the information, the effort is led by a group of high profile individuals from the aerospace industry and backed by some big money and foreign investors. The company intends to use "existing or soon to be existing launch vehicles, spacecraft, upper stages, and technologies" to start their commercial manned lunar campaign.

The details point to the specific use of US vehicles, with a basic architecture to utilize multiple launches to assemble spacecraft in Low Earth Orbit (LEO). The details make direct reference to the potential use of propellant depots and fuel transfer technology.

Additional notes include a plan to park elements in lunar orbit, staging a small lunar lander that would transport two commercial astronauts to the surface for short stays.

The architecture would then grow into the company's long-term ambitions to establish a man-tended outpost using inflatable modules. It is also understood that the company has already begun the design process for the Lunar Lander.