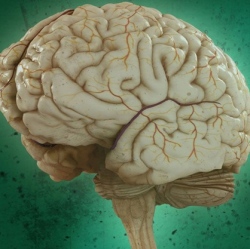 Alarming new research published in the journal Neurotoxicology and Teratology supports the emerging connection between glyphosate, the active ingredient in Roundup herbicide, and neurodegenerative conditions such as Parkinson's disease and Parkinsonian disorders.

Published this month (April, 2012), the new study entitled "Glyphosate induced cell death through apoptotic and authophagic mechanisms," investigated the potential brain-damaging effects of herbicides, which the authors stated "have been recognized as the main environmental factor associated with neurodegenerative disorders, such as Parkinson's disease."

They found that glyphosate inhibited the viability of differentiated test cells (PC12, adrenal medula derived), in both dose-and-time dependent manners. The researchers also found that "glyphosate induced cell death via authophagy pathways in addition to activating apoptotic pathways."