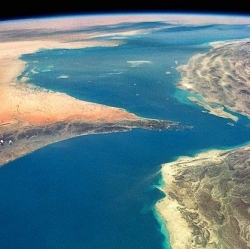 Rocket Lab's Electron rocket is only 55 feet tall. That's puny compared to SpaceX's 230-foot Falcon 9, but size isn't everything. The Electron could become a powerful system for putting small satellites into space for cheap, each launch will cost $5 million compared to SpaceX's (already very cheap) $60 million.

If conditions are favorable, the Electron will blast off from its launch pad in Mahia, New Zealand, at 5pm eastern time on May 21. It's not carrying a payload, but if all goes well, its second stage will make it into orbit, which is a pretty significant achievement for a space startup. Even Blue Origin's New Shepard vehicle only goes into suborbital space.

However, Rocket Lab cautions that it's only going to attempt the launch if conditions are ideal. "During this first launch attempt it is possible we will scrub multiple attempts as we wait until we are ready and conditions are favorable," Rocket Lab founder and CEO Peter Beck said in a statement. A press statement also admits it's possible the rocket won't make it to orbit as planned. Explosions are always a risk when it comes to rocket science, especially if you're new to the space race.

Fortunately, there's a 10-day launch window, so the company will have plenty of time to wait for the perfect conditions. There's no livestream of the launch, but Rocket Lab says it will post a video if the launch is successful.

The Electron isn't currently reusable, but the primary components of its engine are 3D printed, which the company hopes will help them to build them quickly.

Several customers have already signed up to fly on the Electron, including NASA, Moon Express, and just this week, a rocket rideshare company called Spaceflight.